Producers:

Roxell
Roxell is the world lead in producing automatic feeding and drinking systems for poultry and pigs. Roxell produces in Belgium and has their own R&D department which provide new innovative products on the market.
Volito is a producer of automatic nests, slats and aviary systems. Automatic nest are offered for breeders and layers in different sizes with several options. Durable and high quality materials are used which ensure a long life cycle. Aviary systems are produced in different models with different sizes. Volito is able to offer for every poultry house an optimum lay out. The systems are characterized by an open structure which allows easy inspection and give excellent overview of the flock.

Stienen is a Dutch company which already more than 30 years produces farming computers, air control units, alarm systems and management software. Their products are designed to get the best technical results and are very user friendly. Stienen has unique solutions which improve climate control and provide extra savings for the farmers. Their management computers show only the functions which you are using, if you decide later to extend your equipment their computer can always be expanded with the new functions.

Scan-Air is a producer of all kind of inlet valves. Their valves have straight or curved flaps and are easy to clean and are PU insulated, they can be delivered unassembled in parts, and parts can always be replaced if necessary.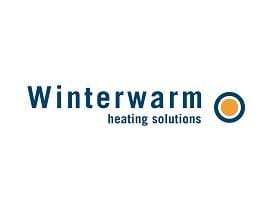 Winterwarm produces high quality heaters for the industrial and the agriculture sector. The heaters are suitable for gas aswell oil. They are not noisy and are easy to clean

ITB produces products for ventilation and heat recovery. In the assortment we can find among others airinlet systems, ventilation chimneys and pathcooling systems.

Munters is a global leader in energy efficient air treatment solutions. They have among others in their assortment fans, coolers and also heater.